Story Titles: Meet the Bermans | Great headlines in history
In the late 1980s or early 1990s, a local newspaper reporter shared a ride with Philip I. Berman (1915-1997) – businessman, art collector and philanthropist – down Turner Street in Allentown. The journalist's mission was to let Berman explain his vision of art and, in a sense, respond to his local critics who found his taste in abstract sculpture, which he had donated and which was placed in local parks, some big and metal, irrelevant. . Donald P. Miller, publisher of the Morning Call newspaper and business associate and friend of Berman had commented, perhaps ironically, to the Philadelphia Inquirer newspaper when asked about Berman's avant-garde sculpture: "I told him said I could do better myself. with a torch. He's 50 years ahead of his time," Miller said.
With Berman driving his white Cadillac, they drove past the Turner Street fire station. Berman looked at the sculpture of a firefighter that stood nearby. Lifting a finger from the steering wheel, he began to explain that not all the artwork he had donated was abstract, when his car phone started ringing. Looking at the number, Berman picked it up quickly. In an authoritative tone but without raising his voice, he was clearly emphasizing a recent decision. "Yes, Anne," he began, "I told you that's what we were going to do." I suggest you go ahead and do it. I will remind you about this. Hanging up the phone, he turns to the reporter. "It was Anne d'Harononcourt," says Berman, naming the director of the Philadelphia Art Museum. "We are in the middle of a fundraising campaign. The journalist then recalled that Berman had recently been appointed chairman of the board of directors of this museum.
For many in Allentown, Berman first appeared on their radar screens in 1968 with his takeover of the iconic Hess department store from Max Hess Jr. But Berman had a long career before that happened. Born in 1915 to Jewish farming couple Joseph and Dora Berman in Pennsburg, he graduated from Pennsburg High School and later Ursinus College in Collegeville. Berman showed an early interest in business. His first business at age 16 was as a dealership for International Harvester. World War II took him to the Marine Corps and to the South Pacific. By carefully monitoring the supply logistics of a military force, Berman developed the concept of leasing trucks. Back home, he turned his innovative ideas into a truck rental company that became one of the top three in the region.
In 1960, as Ike Eisenhower completed his second term in the White House, Berman operated 18 trucking companies, including Berman Leasing Company, and served as vice president of five others. Among his other interests were Fleetways Incorporated and Leader Nursing Homes Corp., a conglomerate of eight nursing homes.
As far as is known until 1968, Berman had no business interests involving Max Hess, Jr. Hess was so closely associated with the store that most people in Allentown could not imagine that the man then relatively young in his fifties, at the height of his business powers, would not rule it until his death. According to anecdotal sources, part of the reason for the sale was that Hess was rocked by the urban riots that hit downtown America in the late 1960s. Although nothing like this was seen in Allentown , Hess, some say, was looking for a way out. If so, Hess apparently never made those concerns public. Others said his son was not interested in taking over the business he wanted to sell. But all of this was and remains rumor and speculation. According to Berman's Morning Call obituary, Hess went to Berman because he wanted to secure local ownership of the store.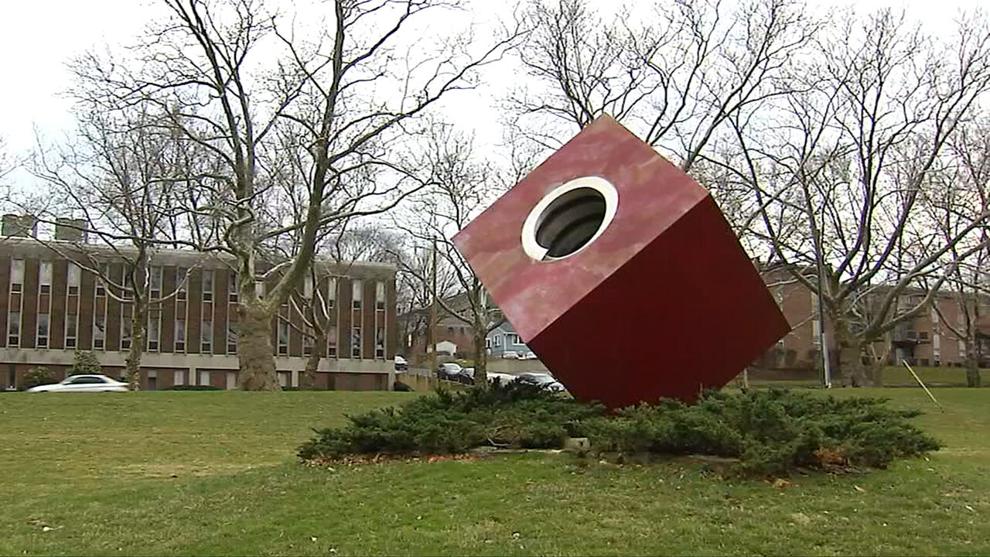 Hess approached Berman at a cocktail party. He had two major conditions for the sale of Hess's: he wanted $16 million and he wanted it in cash. "I had never really spoken to Hess before and I never really spoke to him again," Berman told the Morning Call shortly before his death. "When I bought Hess's, he wanted to be paid in cash. I have never seen so much money in my life. With Hess dead later that year, Berman need not have worried about him looking over his shoulder, guessing. Berman needed to make big changes to the store. Unlike Hess, he wasn't as interested in bringing in Hollywood and TV personalities to promote the store. Art and politics, the politics of the Democratic parties in particular, were among his main interests.
In 1948, according to his obituary, Berman and his wife Muriel began the art collection. Among their collection were works by American artist Thomas Eakins, based in Philadelphia. Europeans in their collection included Matisse, Renoir and Picasso. When asked why he bought so many works by each artist, Berman replied, "If one is good, 10 is better." The Bermans traveled to major art exhibitions and sales in Europe and Israel. They liked to tell their friends that they had met great names in art of the time, such as the British sculptor Henry Moore as well as Marc Chagall and Alexander Calder.
But it's not just established artists that Berman collects. He once said that one of the real joys and satisfactions of supporting the arts was to see a talented individual grow and reach their true potential. "Anyone can buy a famous artist", we have heard. "It's more of a challenge to discover talented strangers."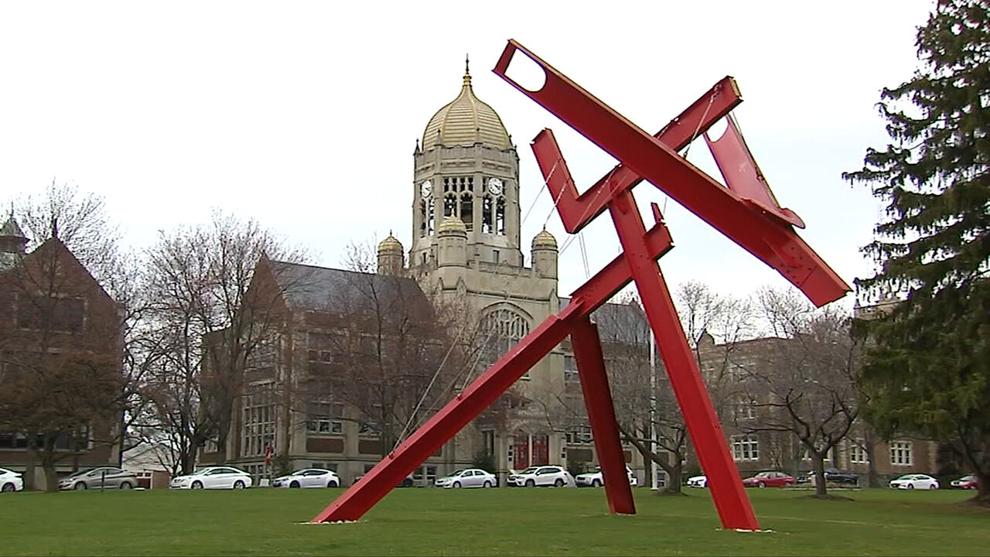 The local arts community understood that the Bermans' interest in the arts was unique and valuable. "It was almost unheard of that someone in the '70s in his position was buying art with his tenacity and continuity," Ricardo Viera, director of museum and gallery operations at Lehigh University, told Geoff Gehman of the Morning Call after Berman's death.
Among the latest and best known of these talented unknowns is Françoise Gilot, Picasso's muse and mistress for a time. In the 1970s, after her marriage to polio vaccine discoverer Jonas Salk, Berman brought the couple to Allentown to exhibit some of her work at Hess where she was interviewed by Call-Chronicle's Polly Rayner on April 23, 1973 The Bermans also had a reception. at their Lehigh Parkway home for guests. Among them was the late Kurt Zwikl, then new state representative who remembered it as a truly special night.
In politics, Berman was very supportive of Democratic politicians. Among those at Hess in the 1970s were future President Jimmy Carter, Vice President Hubert Humphrey, and Washington Senator Henry "Scoop" Jackson.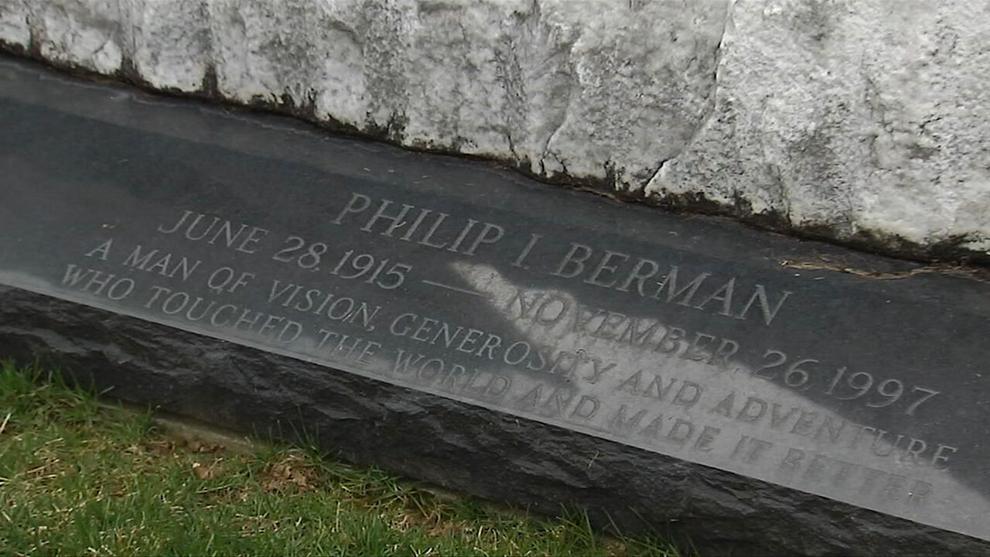 Hess has grown dramatically under Berman's leadership. From operating a single store which it inherited from Hess, it grew in 1979 to a chain of 38 stores with 4,000 employees. Even before he left Hess's Berman, he was involved in plans to build a new hotel in downtown Allentown at 9th and Hamilton streets. Working with Air Product's Donald Miller and Dexter Baker, along with many others, proved to be a difficult task, but one that was completed in 1981 when it opened as a Hilton hotel.
On October 18, 1989, Berman was chosen to be the first non-Philadelphian named chairman of the board of trustees of the Philadelphia Museum of Art. He was president when he unveiled his $12 million gallery project on September 16, 1995, raised $64 million, and increased his endowment from $30 million to $100 million. Myra Outwater of The Morning Call called it "the greatest building effort at the museum since the initial installation of galleries and period rooms in the 1930s and 1940s".
The many other philanthropic causes the Bermans were involved in spanned secular and religious organizations.
Perhaps Ricardo Viera summed it up best when he learned of Berman's passing. "We have to be thankful we had a Phil Berman in the Lehigh Valley. Forget the Lehigh Valley – in America, worldwide. He helped everyone.