Sculptor shortlisted for the prestigious portrait prize

Previous

Next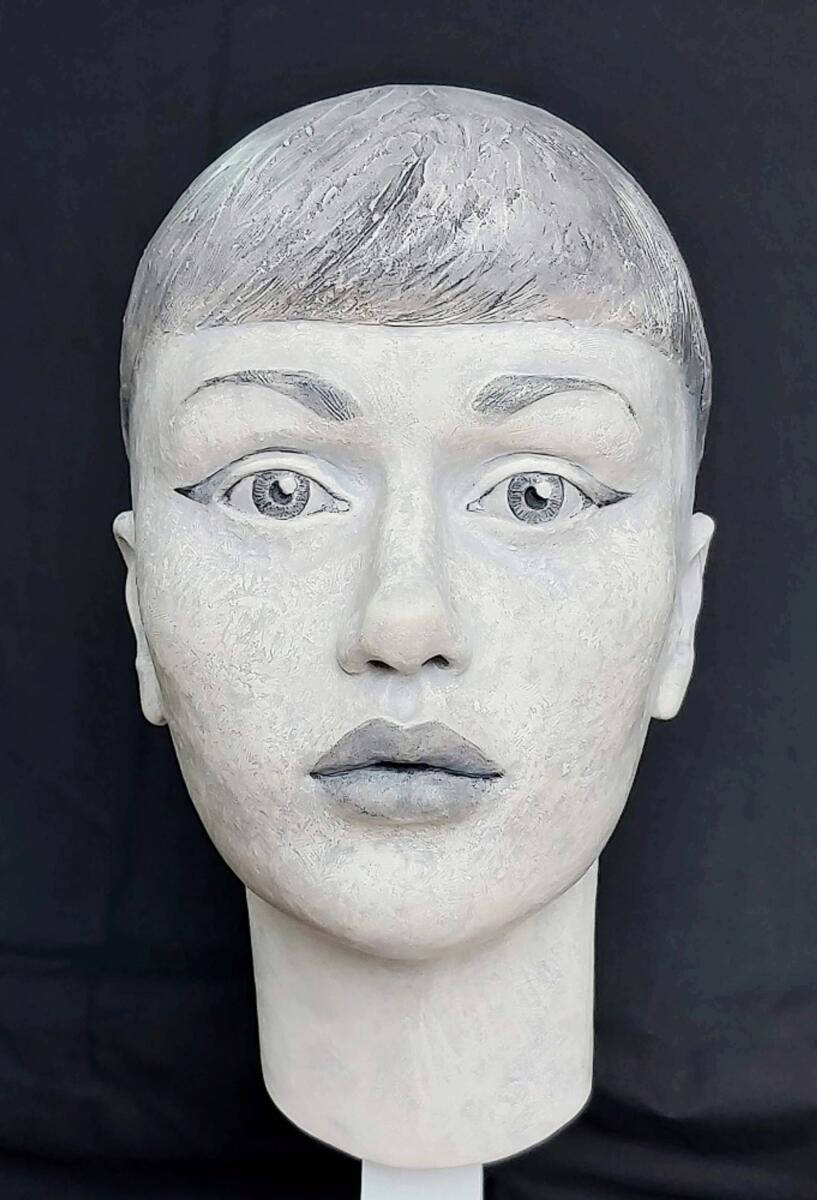 Michelle Taite
An artist from Cavan is set to exhibit her art at the National Gallery of Ireland after being shortlisted in a prestigious competition.
Marie Smith has always dreamed of having her art featured in Ireland's largest gallery and couldn't believe that dream had come true.
" It is enormous. I was trying to think about how I felt about it and you go from being absolutely thrilled and excited about it to being terrified," says Marie, visibly overwhelmed by her success.
"As an artist you walk into a place like the National Gallery and wonder if my work would ever be here? So to get this opportunity and recognition for what I do is both huge and creepy.
Marie's key to bringing her art into the gallery was her sculpture, 'Stephanie', one of 26 works shortlisted for the Zurich Portrait Prize competition.
Marie created 'Stephanie', a life-size ceramic head, at the Royal Hibernian Academy of Arts in Dublin over a two-day period. She then took it back to her Cavan Town studio where she developed it to her liking.
"I worked directly with Stephanie Johnson for two days, modeling the portrait in clay.
"During this time, I was able to get a likeness by looking and a sense of her spirit by spending time with her. Stephanie has a unique style. I felt it was important to show off her close-cropped hair and her eye makeup, even though it was difficult to do with clay.
"Thanks to the information I had gathered from our time together, I was able to complete the portrait over a long period of time in my studio. After the clay was prepared and dried, it was fired in a kiln.
The Zurich Portrait Prize Competition is an annual competition showcasing contemporary portraiture and is open to artists from across Ireland and Irish artists living abroad.
Marie had heard of the contest before, but her usual work, which features full bodies, didn't fit the criteria. Once she finished her recent creation, she decided to enter it for the first time.
She had no idea she would be so successful.
"I received an email a few weeks ago just to say I had been shortlisted. As an artist, you will regularly enter jobs for different things, so you will get used to receiving this rejection letter When it happened it was really good.
Marie's first stop was to share the good news with her mother. When she brought "Stephanie" to her family home, she was greeted at the door by her dog who barked and jumped up, believing the sculpture to be a real person.
The artist then called the caretaker, Stephanie Johnson, to inform her that the replica of her head would be on display at the National Gallery.
"I couldn't tell anyone because we were sworn to secrecy until it was officially announced. So when I was able to tell someone else, I told Stephanie. She she's thrilled, she's thrilled, she can't believe it and she can't wait to see it at the national gallery.
All shortlisted pieces will be exhibited at the National Gallery from November 26, 2022 to April 2, 2023.
The winner will be announced in December and will receive a cash prize of €15,000. They will also be commissioned to create a work for the National Portrait Collection, for which they will receive an additional €5,000.
Two additional prizes of €1,500 will be awarded to the most remarkable works.