Es Devlin completes light sculpture drawing attention to London's endangered species
Award-winning British artist and set designer Es Devlin has produced a light sculpture drawing attention to London's 243 endangered species in the UK.
The installation, titled Come Home Again, has been open in the Tate Modern garden opposite St Paul's Cathedral until October 1, 2022.
Commissioned by luxury jewelry brand Cartier, the large-scale sculpture is illuminated by Devlin's own pencil drawings of the 243 species with a special projection.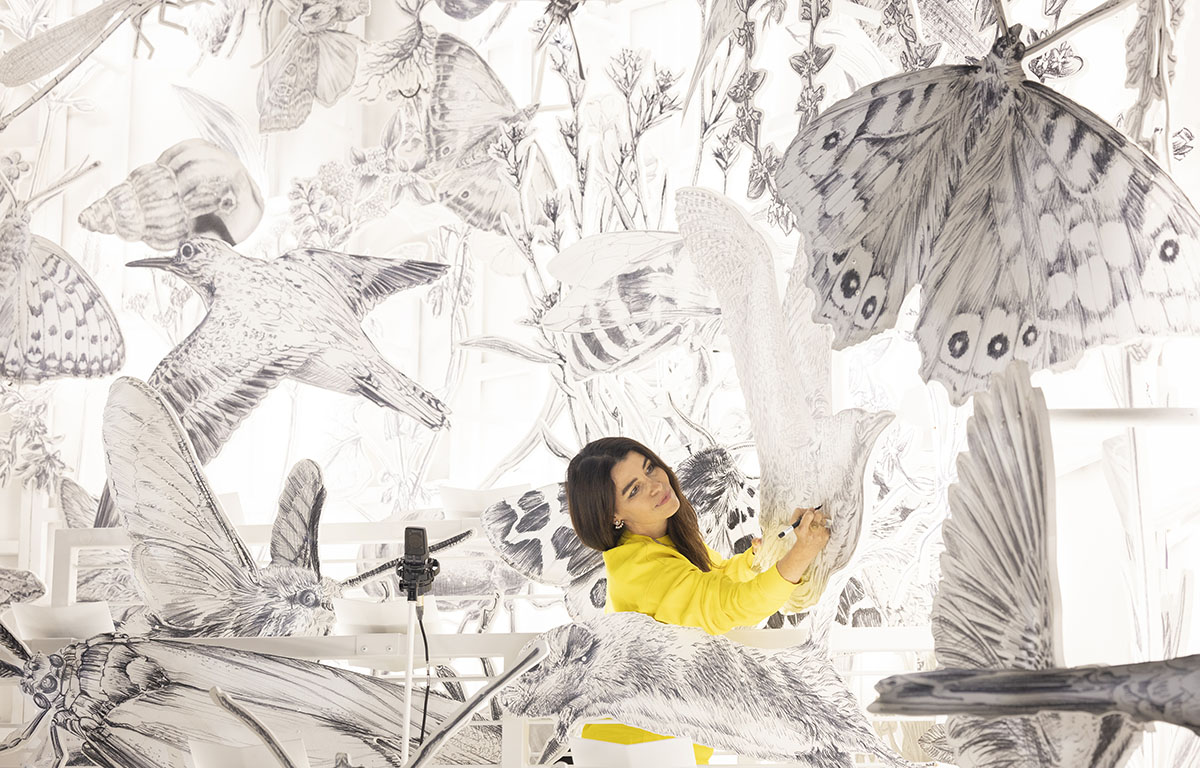 The illustrations pay attention to London's priority conservation list, including moths, birds, beetles, wildflowers, fish and fungi, which has been identified by London's Biodiversity Action Plan the city of London.
The purpose of the installation is to pay great attention to the protection of the biosphere, while paying particular attention to its inhabitants: observing and drawing them, learning their names and remembering their stories.
Several London-based choral groups will also perform a rendition of the song Choral Even with song in the illuminated sculpture, the songs of which are combined with the voices of the birds, bats and insects that also call London home.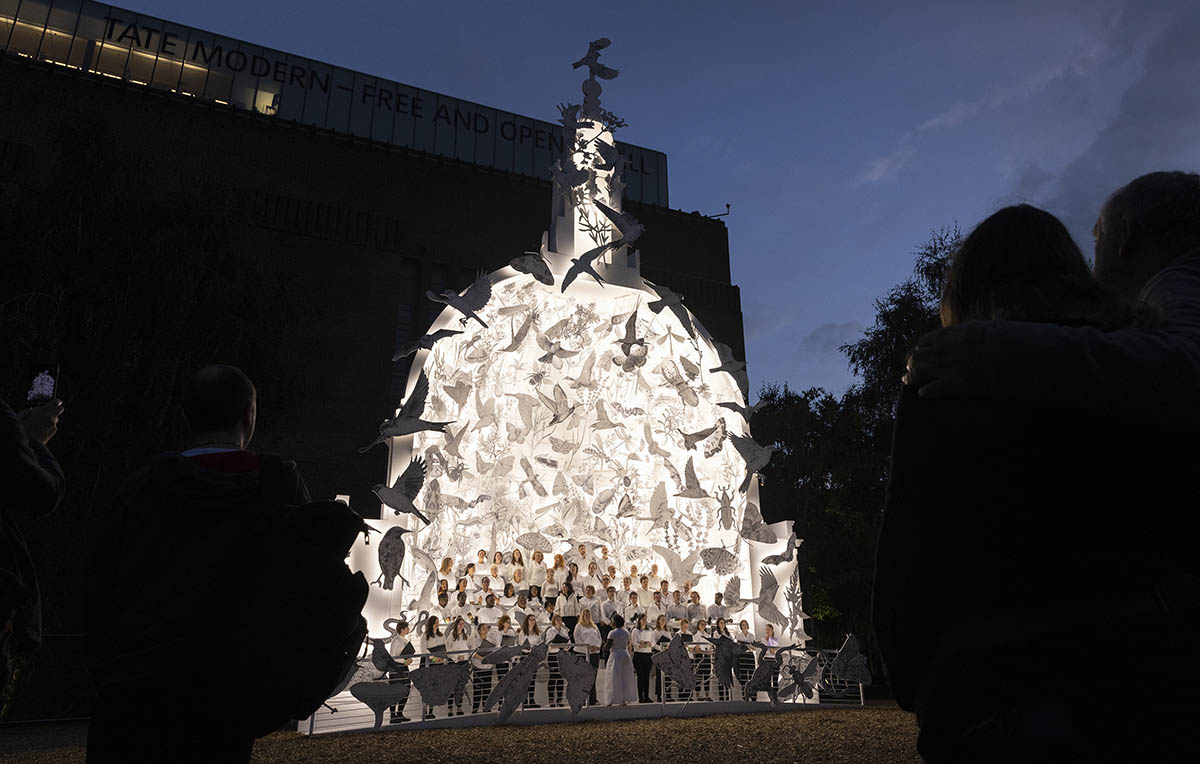 Devlin's sculpture is located in the Tate Modern Garden, directly opposite St. Paul's Cathedral in London.
London-based diaspora choral groups will perform as the sun sets in a sliced ​​open-scale model of St. Paul's Dome, replete with pencil drawings by Devlin of each of the 243 species, illuminated by projection.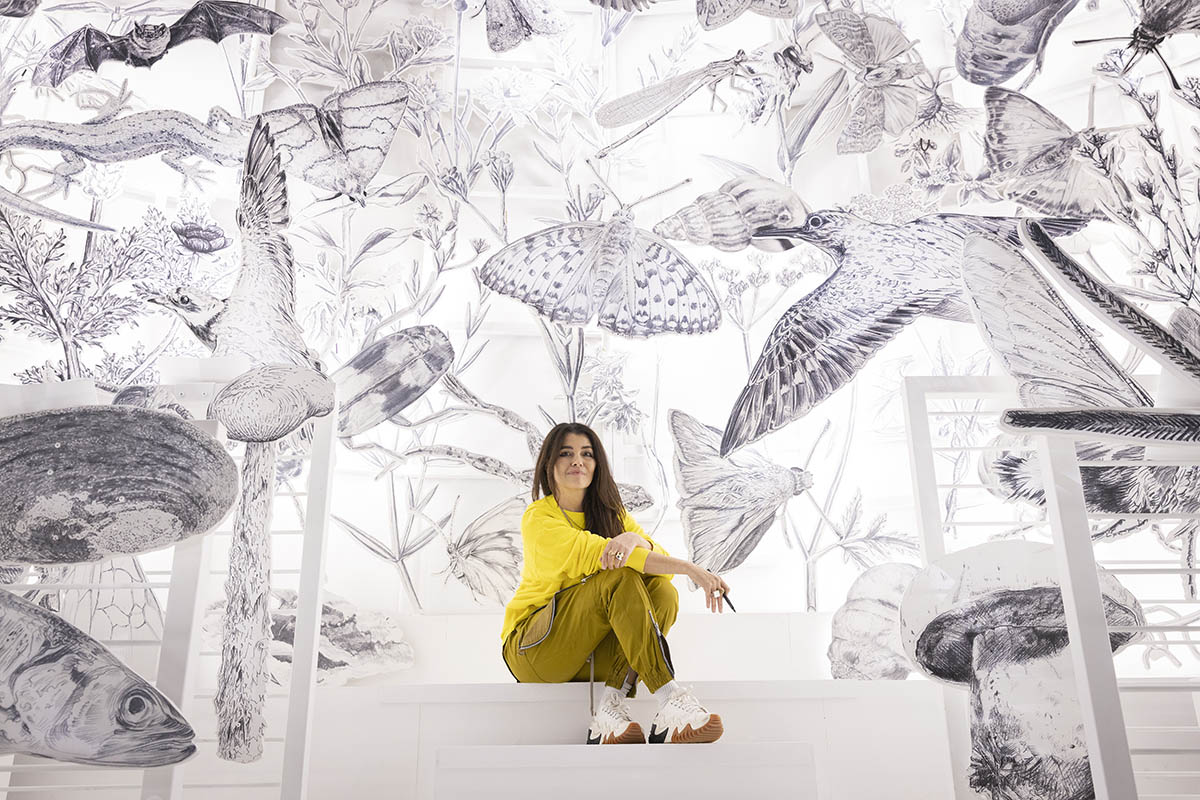 "A dome originally meant a house," said Es Devlin.
"The work invites us to see, hear and feel our home, our city as an interconnected network of species and cultures, to learn and remember names and to sing those who are threatened so that they continue to exist," Devlin added.
"The artwork echoes the invitation invoked by 92-year-old climate activist Joanna Macy: "Now it can appear to us: we are the world that knows itself. As we let go of our isolation, we come home…we come home to our mutual belonging," the designer continues.
Acting as a replica of a real cathedral, visitors encounter stairs in front of the cathedral. During the day, visitors are invited to sit in the tiers of the structure, immersed in the detailed designs and surrounded by a soundscape of the sounds and names of each of these non-human Londoners.
Instead of hymnals, found in traditional cathedrals, visitors are asked to use QR codes in each of the choral levels. Thanks to QR codes, visitors are guided to have information and stories about each of the species and with the music sung by each of the choirs.
"It allows the public to learn and remember the names of our 'more than human' neighbors and to feel the interconnected web of species and cultures in the city," the press release reads.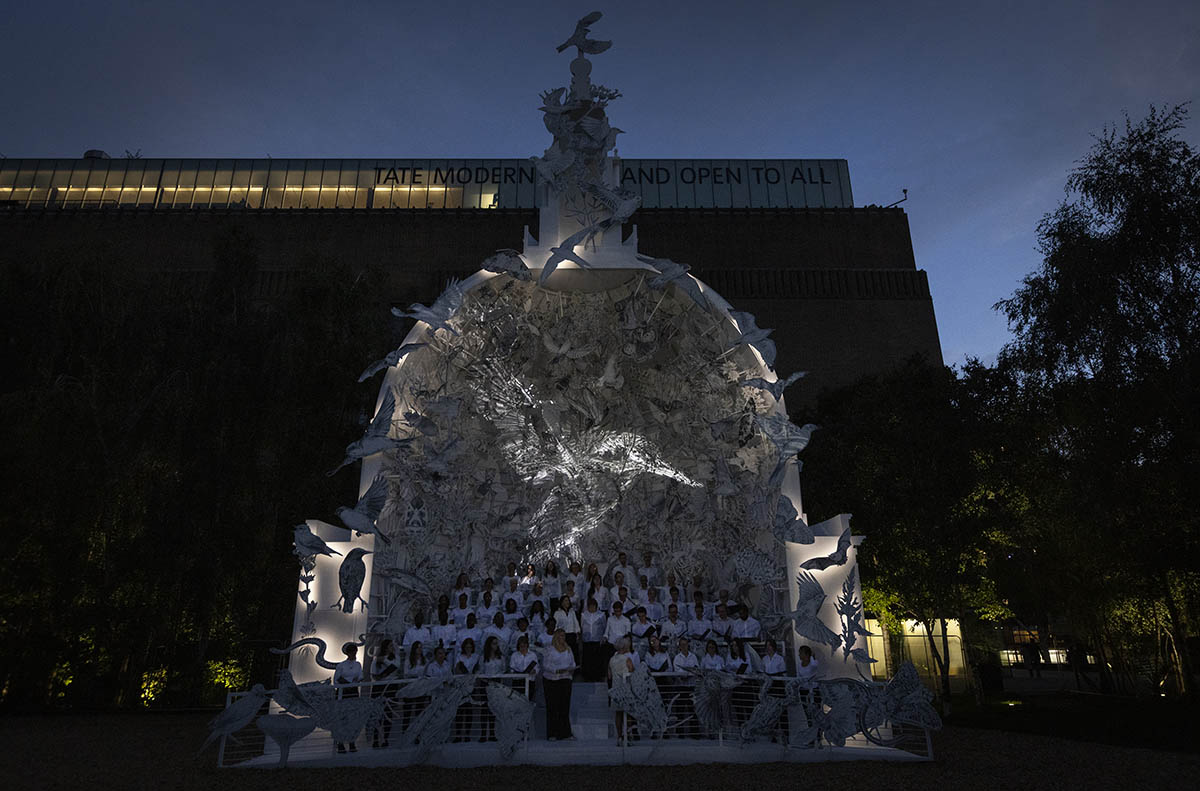 "As a long-time Friend of the House, we are honored to work with renowned British artist, Es Devlin. Art and creativity are important to talk about the world today, in a human and touching way," said Cyrille Vigneron, President of Cartier Philanthropy Council, President and CEO of Cartier.
"Come Home Again represents how we can be inspired by the beauty of the world wherever it is. Cartier's responsibility is to make the world more beautiful, not only through our creations but also through our commitments to nature and our philanthropic actions."
"With our commitment to beauty, art and nature in mind, we are pleased to support the vital work of the London Wildlife Trust to help preserve biodiversity," Vignero added.
London's 243 priority species have been identified by the London Biodiversity Action Plan as being in decline in the city and as priorities for active conservation and protection.
The public will be invited to engage with the London Wildlife Trust to contribute and learn more.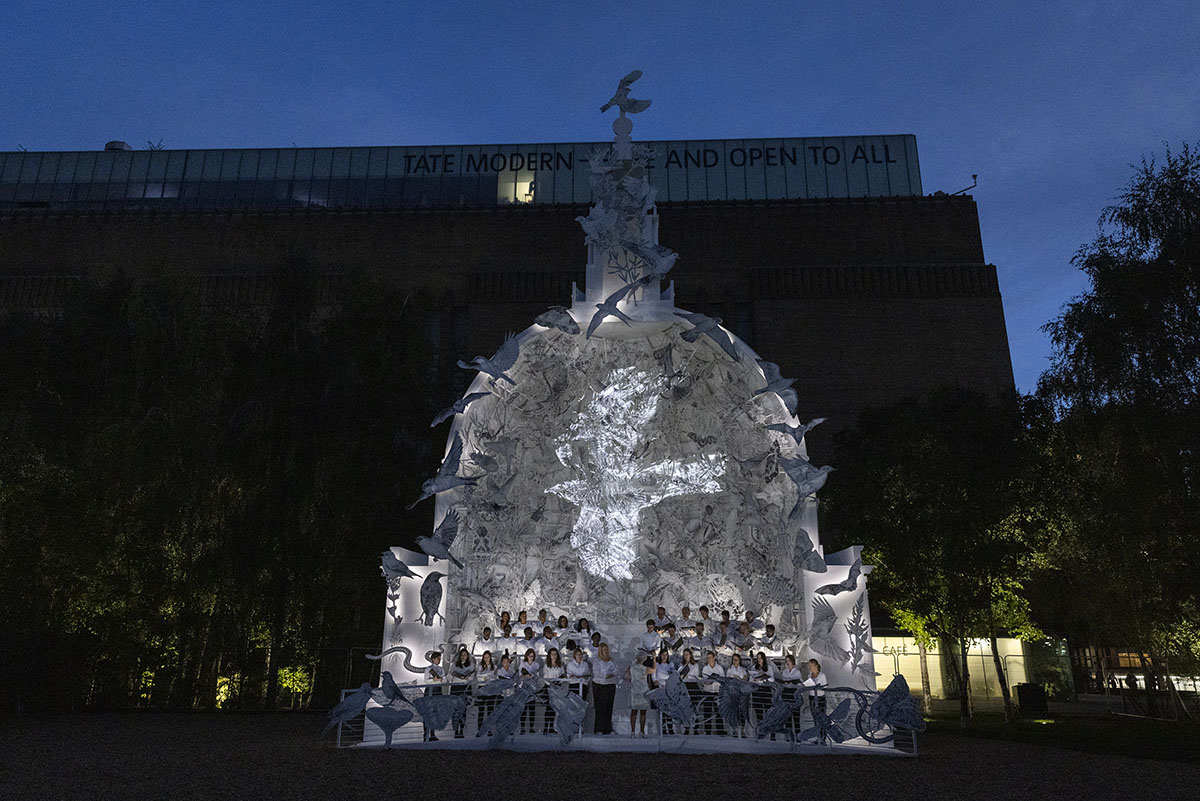 "The survival of our city's wildlife is now at a tipping point – after decades of dramatic decline in many species, the window of opportunity to halt and reverse this decline is rapidly closing," said Mathew Frith, director of policy and research in London. Wildlife Trust.
"It depends not only on transforming our day-to-day practices, the way we manage London's green spaces, climate-adaptive technologies and behaviors, but also ensuring a future for our wildlife in the imaginary from the city."
"London Wildlife Trust is delighted to be working with artist Es Devlin and Cartier to support Come Home Again, an important exploration of art's role in protecting London's species and restoring nature through and beyond. of the city," added Frith.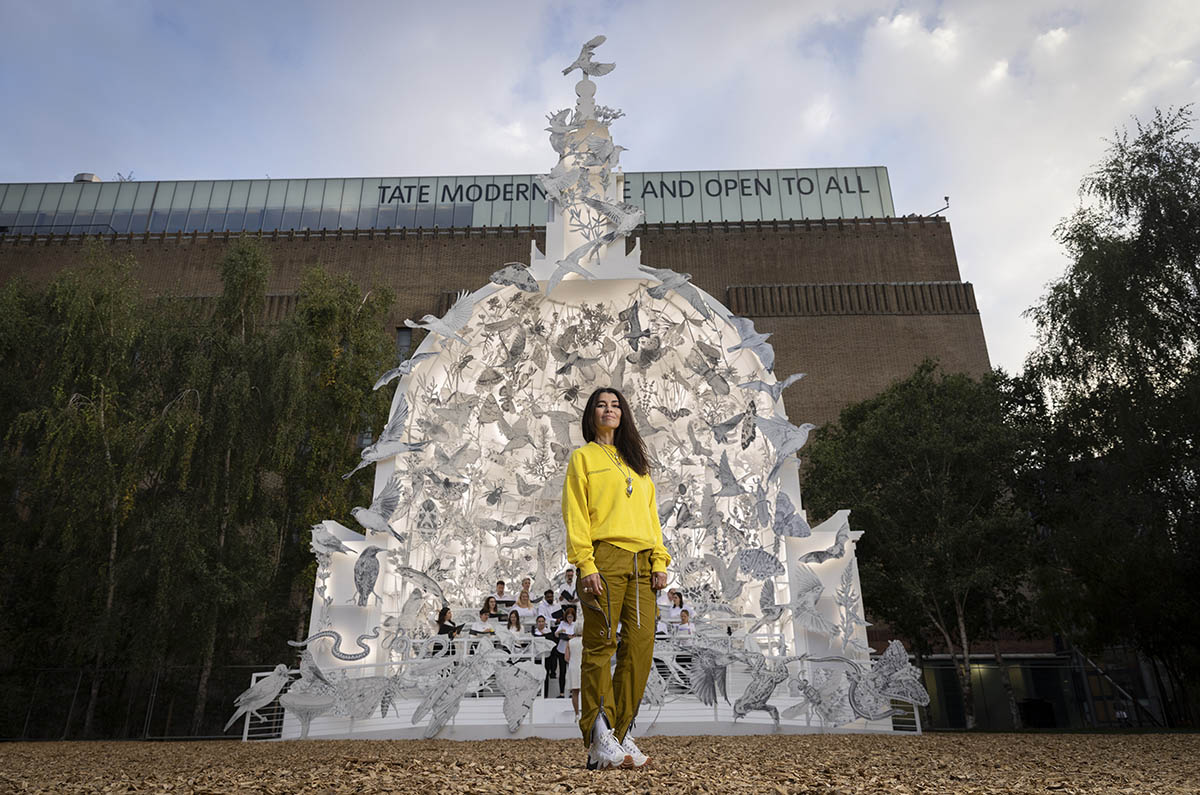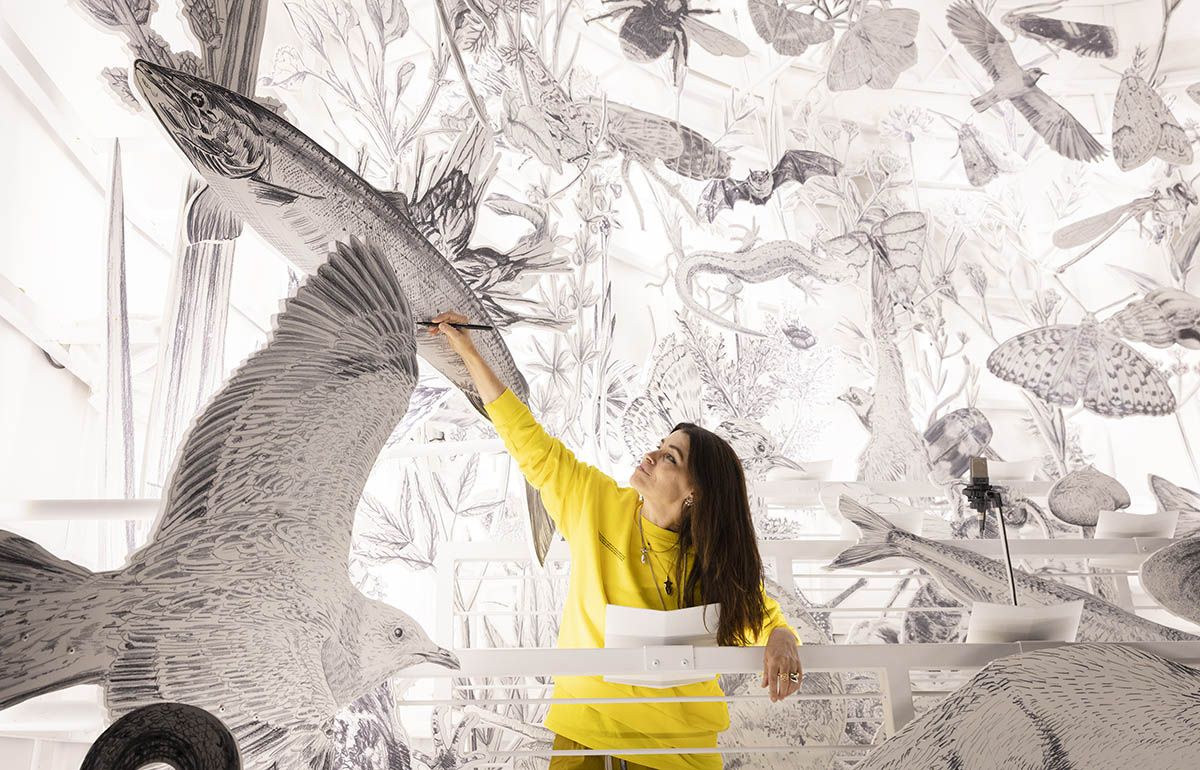 Devlin's sculpture can be seen from September 22 to October 1, 2022 in the Tate Modern garden opposite St Paul's Cathedral in London.
All images © Matt Alexander.
> via Es Devlin
Es Devlin
London
sculpture