Boundaries and raw edges feature in new Sunny Bank Mills exhibit
Sponsored content
Raw Edge – A New Exhibit at Sunny Bank Mills Art Gallery
9e July – 28e August
Raw Edge brings together the multidisciplinary work of members of the Yorkshire Sculptors Group as they explore and respond to the notion of boundaries and raw edges.
This lively exploration of materiality finds artists inspiring and engaging with both traditional materials – such as wood, stone and ceramics – as well as found objects and repurposed materials, through a variety of processes and methods.
It ranges from the traditional to the digital, in order to examine and question the complex boundaries that arise from the relationships between objects, societies and the human condition.
Sunny Bank Mills' history as a textile factory is also extensively evoked in this exhibition, as artists like Victoria Ferrand Scott and Linda Thompson question the textile industry's conflicts with femininity, process and tradition. .
Reflecting on the notion of "periphery," the work in this thought-provoking exhibition addresses the ubiquitous boundaries inherent in human experience: political boundaries; the perimeters of the female experience; the tensions of the colonial legacy; the boundary between industrialization and the natural world.
Featuring the work of; Garry Barker, Sally Barker, Paula Chambers, Liadin Cooke, Victoria Ferrand Scott, Patrick Ford, Shelia Gaffney, Deborah Gardner, Carole Griffiths, Joanne Hall, Christine Halsey, Vincent James, Linda Thompson, Melanie Wilks, Nicholas Vaughan.
FREE ENTRANCE. The Gallery is open Tuesday to Saturday, 10 a.m. to 4 p.m.; Sunday 12 p.m.-4 p.m. Closed on Mondays. Find more information here. Follow us on Twitter: @sunnybankmills; Facebook/sunnybankmillsgallery; Instagram: sunnybankmills.
Skippko at Sunny Bank
14e July – 17e July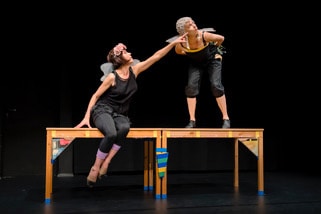 Since October 1988, Skippko has been one of Leeds' leading visual arts organizations specializing in community engagement, advocacy, bringing together; allowing the lives of ordinary people in Leeds to be celebrated, marked and remembered.
During the first lockdown in March 2020, when many of Skippko's artist works dried up overnight, they asked their 18 artists to reflect on creativity during lockdown and isolation.
From July 14 to 17, you can discover the results of this order on the first floor of the emblematic 1912 mill.
With photography, print, textiles, audio, animation, sculpture and performance, it's a diverse and fascinating spectacle and includes a program of events:
Friday 15 July 2-4 p.m.: Meeting with the artists – several artists will be at the mill, come and discover their inspiration. At 3 p.m., Emily Whittaker will give a poetry reading.
Saturday July 16 & Sunday July 17 10am-4pm and 12pm-4pm: Tarot card readings – Oscar Stafford aka Quentin Crisp will be in the mill and ready to read your tarot cards.
Sunday 17 July 1 p.m. and 2.30 p.m.: Anthony Haddon presents 'Where is Fairyland' a show for
children and adults. Mandatory reservation.
The exhibition and the animations are free. Find our more information and book for Where is Fairyland Click here.