artist ugo rondinone measures faith in "nuns and monks by the sea" at kukje gallery
Devotion to entities and orders
Commitment to a religious order, deity, spirit, values, philosophy or other belief entities requires faith, consistency and rigidity in the continuity of practice. Maybe a stereotype, maybe the truth. Maintaining fidelity to one's creed gives birth to a holy person, one whom the artist Ugo Rondinone explore in the exposure 'nuns and monks by the sea' at Gallery Kukje in Korea.
"I make sculptures of what it means and makes you want to see, whether it is understood as a physical or metaphysical phenomenon", says the artist. The mystery and gravity of a journey of a holy person the artist's sculptures, all evoking the essence of simplicity and harmony, a journey towards finality. No pearls to leaf through, no altar to bow to. The exhibition presents anthropomorphic figures composed of two distinctly painted parts, a single large monolithic stone capped by a smaller tombstone, each figure exudes a distinct personality.
portrait by Brigitte Lacombe
holy acts of faith
Rather than feeling the weight of symbolism, viewers revere the towering, mythical beings whose presence greets living beings. The rough edges and textures of the carvings depict authorities freed from restrictions, demands and obligations; stepping into their power as inanimate healers.
Originally composed using smaller limestone models, the artist digitized and enlarged them in cast bronze capturing the studies' most intimate attributes and creating an uncanny balance of finely textured forms and towering proportions. They favor Rondinone's taste for monumental installations in the image of human nature at Rockefeller Plaza in 2013 and Seven Magic Mountains in the Nevada Desert in 2016.
For his recent exhibition, the artist tests stone as a measure of faith, an object of the Earth and the spiritual realm he reveres for its "innate beauty and energy, structural quality, surface texture and capacity to collect and condense time". .' Stone's gift for absorbing decades of stories and surrounding energies connects its blessing to Rondinone's approach to painting the walls and floors of the exhibition with a concrete hue, a gesture of penchant for stones.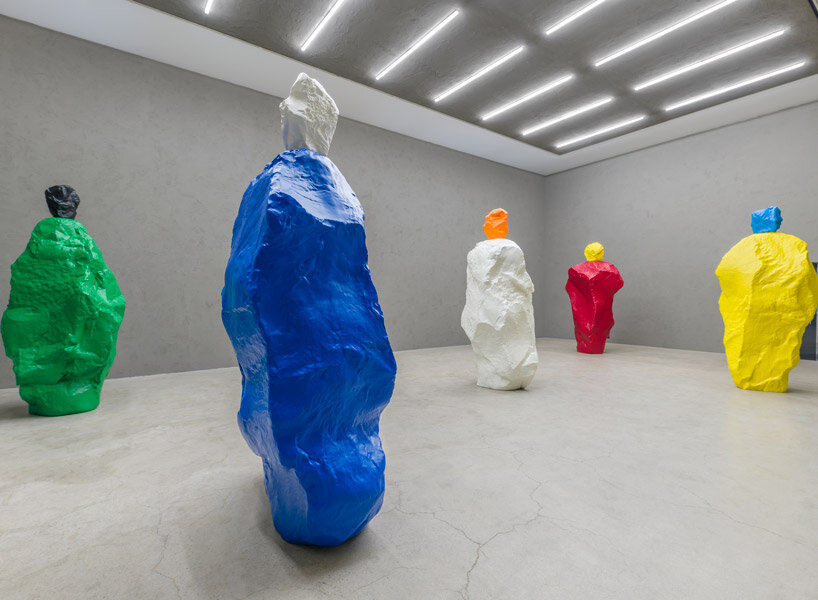 images courtesy of kukje gallery
Living together in dual spaces
'nuns and monks by the sea' acts as a new multi-location exhibition, installed in the gallery's Seoul and Busan spaces. This is the artist's third solo exhibition in Seoul and his first in Busan. Rondinone frequently adopts the method of simultaneously displaying his works in multiple contexts, allowing him to engage directly with space and time to expand the experiential spectrum of his crafts.
He invites viewers to wander through his art, both physically and metaphysically, to envelop their senses with all they see, hear, touch and experience. The theme of the overture recurs in Rondinone's work and runs through all his attempts, regardless of material or symbolism.
For nearly four decades, Ugo Rondinone has been creating visual works that invite the viewer to rejuvenate their senses and become more sensitive to the natural resonances that surround them. Consequently, his works serve as a witness and a balm for individuals who may lament the impermanence of life.
Crossing the entrance to the Busan space of his exhibition, viewers are confronted with a line of sunsets, as if watching time repeat itself, an almost unbearable testimony and a deep meditation on what the artist calls "the living universe", where his work records the elemental characteristics of nature.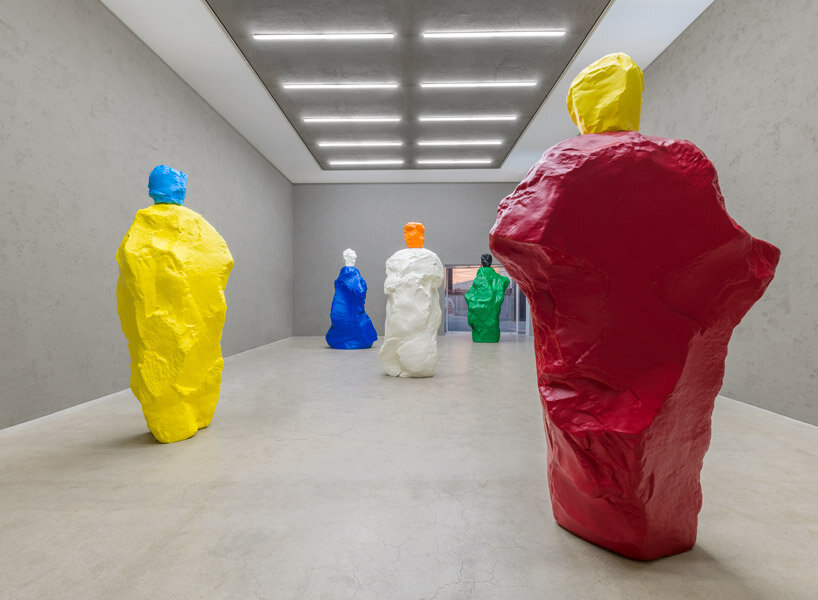 artist ugo rondinone measures faith in "nuns and monks by the sea" at kukje gallery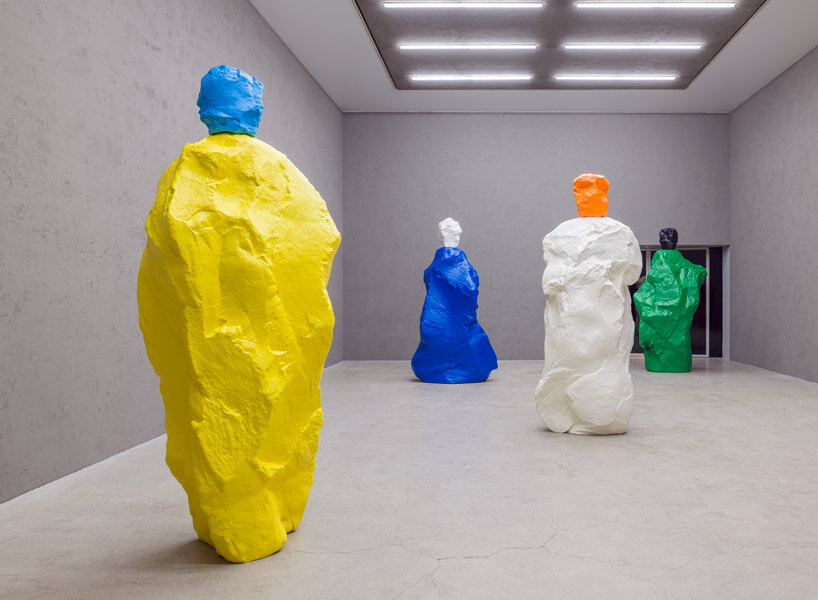 view of the installation 'nuns and monks by the sea'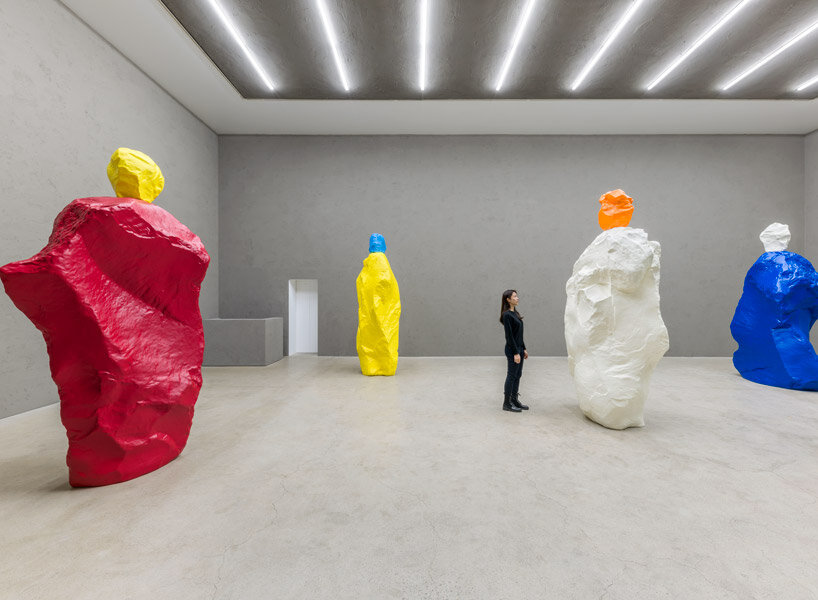 the sculptures dominate the spectators

the line of sunsets

the artist invites viewers to stroll through his art